Uniner Technology, a cloud-native robotic process automation (RPA) platform developer, announced on September 1 that it closed a Series A round of financing, led by Sky9 Capital and Haochen Capital. Existing shareholder Linear Capital also participated in the funding round. The fresh funds will be used in areas such as product research and market expansion.
Wei Hao, Partner of Sky9 Capital, said: "Uniner Technology is developing a next-generation RPA platform, establishing standardized, scenario-based applications that are cloud-native. These applications are more user-friendly and deliver better operational efficiency. In the past, traditional RPA products required significant customized, project-based features and were difficult to implement and scale. Yu Bao, Uniner's CEO, is leading a team with strong execution capability, initially focused on the logistics and e-commerce markets. We are very excited about the team and look forward to seeing them apply their expertise across additional sectors."
With increasing labor costs, companies are seeking solutions to replace or supplement human labor with automation. RPA started to gain popularity in 2018, as solution providers increasingly used software to complete repetitive, process-based business functions. Today, the concept of office automation has evolved from RPA to concepts like hyper-automation, which was listed by Gartner as one of the most important strategic trends in 2021. According to Gartner's forecast, the global hyper-automation market will reach US$596.6 billion by 2022, an increase of almost 24% from US$481.6 billion in 2020.
In China, the RPA market has mostly divided into two categories:
3-part RPA solutions, comprised of an editing tool, a run-time platform, and the automation robot. These solutions usually require customization and consulting services, are expensive to implement in terms of both time and cost, and have long sales cycles.
generalized, universal applications that require less services but can only be used for very common and generic processes. These tools often require technical expertise and long learning cycles.
Launched in 2020, Uniner Technology hopes to balance the pros and cons of the two with modular, scenario-based products. After surveying over a hundred potential customers about their product requirements, Bao concluded that the easiest way to engage customers is still through the scenario itself. So he developed a platform to easily allow high-frequency events to be abstracted into independently deployable robot modules. These "templates" will be available in the cloud and can be applied across an organization, or even among different organizations. 
Uniner's iPaaS platform is engineered so that anybody in the organization – not just developers or coders—can use a zero-code development process to automate any standard procedures. The system easily integrates with databases and business intelligence systems through an API.
The Uniner team members are not only from tier-1 tech firms like HP, IBM, Alibaba and Yitu, but also logistics industry leaders such as Deppon, SF Express and Kerry Logistics. The team spent a year to develop the product and officially launched in November 2021. Within six months, Uniner secured over 200 paying customers. Notably, the company maintained steady month-on-month growth, even through the months affected by the pandemic and strict quarantines. Bao said that the company will continue to build upon their existing products to address more and more scenarios for its current and future clients.
近日,通用智能芯片公司「此芯科技」宣布完成Pre-A轮融资。本轮融资由蔚来资本、启明创投联合领投,云九资本作为跟投方参与。该轮融资将主要用于扩充研发团队,加快市场布局及生态建设。
此前,云九资本也接连投资了公司的天使+轮和天使++轮。
据悉,此芯科技自今年2月份以来,已完成三轮天使期融资,投资机构包括联想创投、启明创投、云九资本、顺为资本、元禾璞华和云岫资本等。加上此次融资,此芯科技已完成累计1亿美元的融资。
据悉,此芯科技已完成了核心团队搭建,联合创始人、总监级高管、专家等均来自于业内顶尖企业,平均从业经验近20年。此芯科技创始人、CEO孙文剑先生,是前AMD客户定制部中国区负责人,领导并开发了多款产品;此芯科技联合创始人、CTO刘芳女士,曾担任苹果核心架构师,参与并负责了多代A系列、M系列处理器的CPU、GPU、SoC架构设计,具备丰富的行业经验。
从终端市场来看,随着对续航时间长、系统运行流畅以及多媒体应用处理速度快的产品需求逐渐增加,更快、更智能的电子产品正受到越来越多消费者的青睐。传统单一的CPU计算架构已经难以满足不同算力需求衍生出的CPU、GPU、NPU等并存的状态。
此芯科技现阶段研发的产品正是对市场进行深度考察后,开启设计集成CPU、GPU、NPU等多种计算模块的智能SoC芯片。这类芯片具备多类型任务的处理能力,可提高算力及使用性能,同时降低功耗和成本,让ARM低功耗特性的节能减排效应得以充分释放。此芯科技在研发设计之初便充分考虑消费者的需求及企业的可持续发展,以持续的技术创新打造低功耗、高算力解决方案,切实践行ESG发展理念,推动社会向全面绿色经济转型。
使用低能耗、超长续航的电子产品,对消费者而言不仅可以减少充电次数、省时省电,而且很好地呼应了环保理念。对于大规模采购此芯科技产品的企业来讲,既能有效降低成本,又能避免社会资源的浪费。据此芯科技团队的测算,对比市场上的主流芯片,使用此芯科技第一代通用智能芯片可节省约40%的电力。如果换算成二氧化碳的排放量,以办公人士每天使用8小时估算,每使用一块此芯科技芯片,每年可减少大约10kg的二氧化碳排放。当芯片投入量产后,该碳减排数值将更加可观,未来也将持续助力国家"双碳"目标的实现。
据悉,此芯科技在研的首款芯片算力或超过当前业内已发布的主流ARM SoC,且在芯片架构层面已采用全新的桌面级设计。预计此芯科技的首款产品将于2023年发布,并面向全球客户交付。
除了PC领域,车载芯片也是此芯科技通用智能芯片的一大应用场景。进入智能驾驶时代,用户对座舱交互属性的需求愈发强烈。智能座舱应用场景不断拓展,在丰富大众生活的同时,对算力的需求也在快速增长。随着视频应用、AR/VR、游戏等新概念导入,对智能座舱算力需求提出了更为严峻的挑战,近几年对于芯片算力需求的年度增长率基本维持在30%以上。
传统汽车芯片厂商的产品演进速度掣肘了车企对智能座舱的开发和想象空间,需要新玩家提供高算力的芯片满足大家对车不断智能进化的需求。个人电脑、智能座舱SoC在架构上相似性极高,此芯科技在智能芯片、软件及系统层面有着深厚的技术积累,也将进军这一领域。
此芯科技CEO孙文剑表示:"目前市面上的汽车搭载的智能芯片基本是几年前的产品,多数由手机芯片修改而来。相较于手机,汽车产品的生命周期更长,可能十几年,换代速度更慢,因此对芯片的算力冗余要求更高,需要通过预埋更大算力的芯片以支持未来软件OTA升级,进而由软件功能迭代推动整车功能升级。由于芯片算力问题,很多车主遇到过车机系统卡顿、死机等问题,极大影响了用车体验。此芯科技可以提供更大算力、更高能效的芯片解决方案,进而提升车机系统的流畅性,支持更为复杂的应用乃至3A游戏,同时也能延长车辆的使用寿命。"
云九资本创始合伙人曹大容表示:"短短半年多的时间,我们看到了此芯团队快速建立壮大,研发也在稳步推进中。通用型ARM CPU/SoC的发展越来越快、应用越来越广,例如在智能汽车领域,通用型高性能芯片正在快速占领市场,如特斯拉在座舱已搭载AMD Ryzen芯片,高通的8155、8295系列被越来越多主机厂使用,让大家看到了智能座舱对于体验和性能的追求,也进一步打开了高性能ARM架构产品的市场需求。相信此芯团队丰富的经验和技术积累能够带领公司打造出极佳的产品。"
此芯科技的ARM SoC芯片从个人电脑、平板电脑、智能座舱等终端应用切入,未来将会逐步扩展到边缘计算、云计算领域,其目标是打造端边云一体化的智能、低功耗的完整算力平台。此芯科技CEO孙文剑认为:"构筑端边云协同的计算体系、加强通用算力建设已势在必行。从终端芯片开始,此芯科技将根据用户需求不断推进产品迭代,基于混合智能计算的创新技术构建端边云协同的算力体系,开启'智能芯片2.0'时代。"
在推进产品设计研发的同时,为更好地助力客户降本增效、提升产品的用户体验,此芯科技正在逐步加深与产业链软硬件等公司的协同合作,强化资源共享及优势互补,提供更优质的产品服务及技术支持,共同推动此芯科技ARM SoC的生态落地,为社会发展贡献更多力量。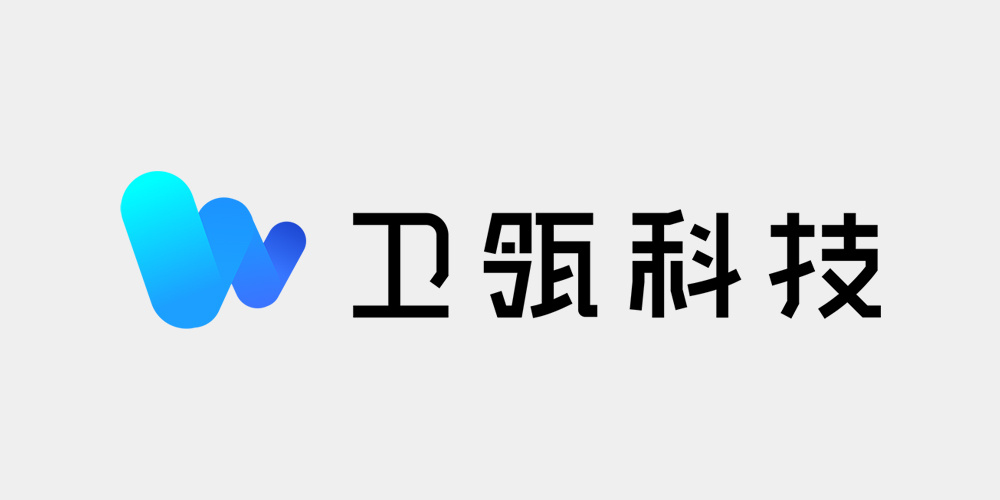 Willing, a China-based provider of collaborative customer relationship management (CRM) solutions, recently completed its Series A funding round with a total of 100 million yuan (US$ 14.8 million) raised from lead investor Sky9 Capital, followed by Yunqi Partners, Lightspeed China Partners, and Sequoia Capital. This is the third round of financing raised by Willing since its establishment one and a half years ago, and the funds will be used on product research and development, market expansion, and team building.
Established in December 2020, Willing's vision is to help customers "shorten the connection path between people and improve lead conversion rates". The company provides sophisticated digital tools for both B2B (business-to-business) platforms with long decision cycles and complex sales processes as well as B2C (business to customer) clients with high per-customer transaction values. Willing's solutions help clients connect-the-dots between publicly available information and private communications on WeChat. The system manages the customer-development journey, from customer incubation to business opportunity definition, and from salesforce automation to collaborative follow-ups for enhanced customer value.
"Willing focuses a lot of their energy on product development, to truly help their customers' sales processes by providing front-line salespeople with the data and information that they need. Willing is a leader in this space," said Ron Cao, Founder and Partner of Sky9 Capital. "Willy Yang, the company's founder, is a successful serial entrepreneur and an old friend of Sky9 Capital. We worked together closely on Willy's previous company, when Willy created MediaV, a digital marketing firm. We have witnessed Willy's ability to build a startup and lead the company's expansion. We're very excited to see him transform his practical insight and experience into such a useful, customer-centric product. We believe that Willing can make a truly innovative and easy-to-use sales tech product."
Willing's initial product insight is to utilize the social networking aspects of WeChat and WeCom (WeChat's enterprise version) as the bridge to connect online and offline information. Willing's solution integrates marketing and sales data from multiple sources, empowering frontline salespeople with the information that they need, when they need it.
Launched 18 months ago, Willing's customers include hundreds of high-profile customers across many industries. Some examples include Focus Media in advertising, IT solutions firm Digital China, Ming Yuan Cloud in real estate, the e-commerce platforms Shopee and Shopify, financial software provider Chanjet, expense management platform Fenbeitong, 51job in recruiting, internet security firm Qihoo 360, and knowledge sharing platform Dedao.