Sky9 Capital Portfolio Company Starfield, A Leading Plant-based Food Tech Company, Closes $100 Million Series B Round of Financing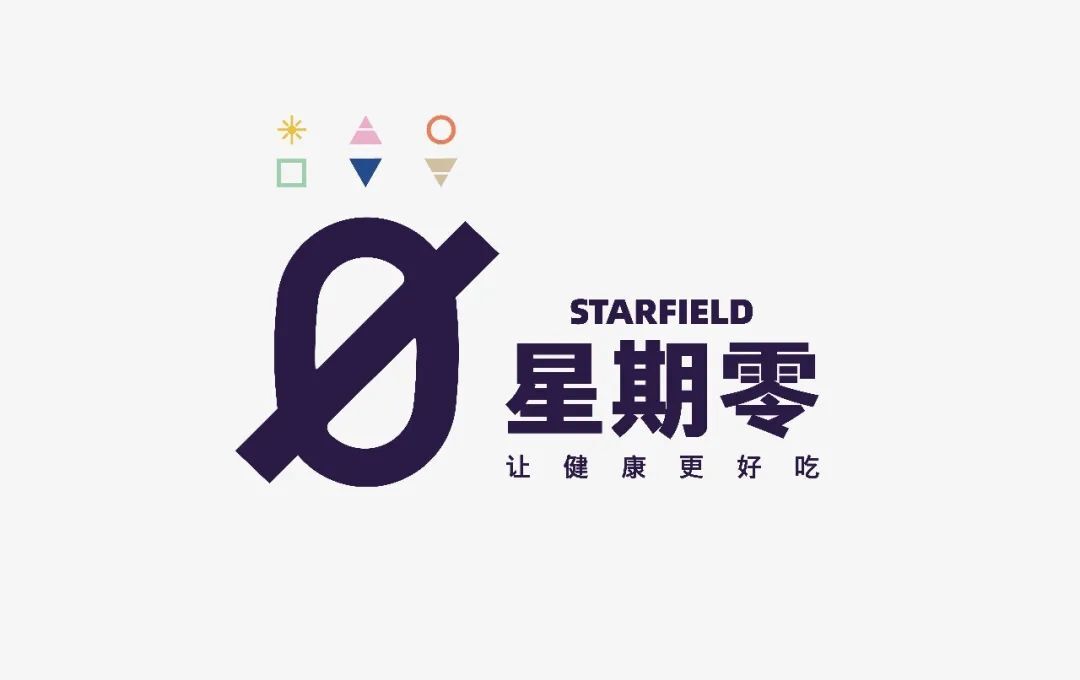 China's leading plant-based food technology company Starfield announced on Tuesday its completion of a Series B round of financing totaling $100 million, led by Primavera Capital Group and followed by Zeng Ming, Chairman of the Academic Committee of Alibaba Group. Starfield's existing shareholders, including Sky9 Capital, Joy Capital, Matrix Partners and Lightspeed China Partners, also participated in the financing. Additionally, Starfield announced that its first production base and self-built factory would be located in the city of Xiaogan in Hubei Province.
This is the fifth round of financing since Starfield's was founded in 2019. Sky9 Capital led the Series A round of financing in August 2020 and continued to invest in the subsequent rounds. Interest in Starfield's development reflects the rapid growth of the industry and the recognition of plant-based proteins by the Chinese market and consumers.
Since its founding, Starfield integrates R&D, production and sales of plant-based foods that contain non-GMO soybeans or super foods (such as chickpeas, quinoa and microalgae) as the main raw materials. Starfield has cooperated with over 100 domestic and foreign catering brands and has entered over 14,000 retail outlets in China. Its partners include juice and tea beverage outlets, large-scale fast food chains, convenience stores, cafes, new retail, supermarkets and other locations that are popular amongst generation-Z consumers. The company has done co-branded partnerships with companies including HeyTea – China's most popular chain teashop, Luckin Coffee – China's biggest cafe chain, fast-food chain Dicos, Hema Fresh – Alibaba Group's supermarket chain, Ole' supermarkets, FamilyMart convenience stores, and Tim Hortons.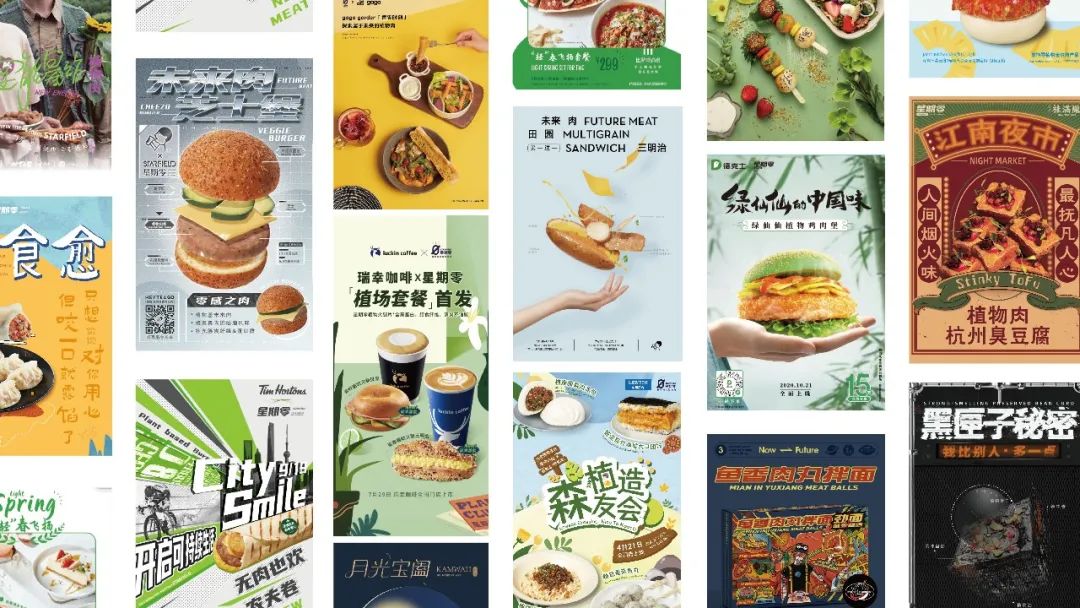 Starfield's rapid growth has continued through the pandemic. Starting in 2020, Starfield and FamilyMart have been jointly launching products that have been very popular. Starfield also had a very successful initial cooperation with HeyTea in stores with bakery, where they launched a variety of new products. In Q1 2022, Starfield and HeyTea will collaborate again to launch at least one new product made with Starfield's new Black Pepper Plant-based Beef, which is notable for its beef-like texture.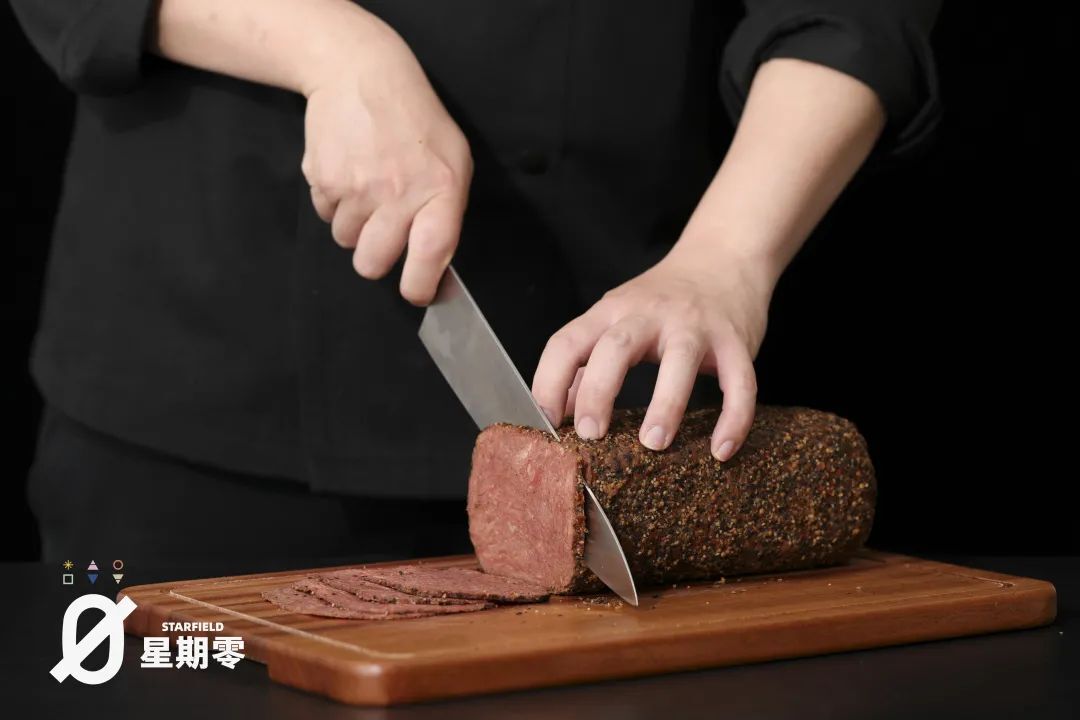 To succesfully re-create the beef-like texture, the structure of the vegetable protein was adjusted to simulate muscle fiber. It is similar to pastrami in taste, but has a lower price and does not contain any nitrites or preservatives.
Ron Cao, Founder and Partner of Sky9 Capital, said, "As one of the earliest investors in Starfield, we are very happy to see the company develop steadily. Starfield has established proprietary know-how in R&D, supply chain, channels and brand building, becoming the preferred partner of many of the leading food and beverage companies and one of the most well-known plant-based food brands for Chinese consumers. What is even more exciting is that today's Starfield has gradually expanded from a plant-based food brand to a symbol representing living a healthy lifestyle. Kiki infused her life philosophy into the brand, which embodies a culture that was co-built by the consumer community, generating more vitality. In the future, we expect Starfield to move towards a broader market and create even more possibilities for healthy lifestyles."
Kiki Wu, Founder and CEO of Starfield, said: "After financing, we will continue to introduce more delicious plant-based green foods with reasonable prices based on food science technology, create better eating experiences for Generation-Z consumers, and deliver a sustainable lifestyle culture."
Starfield's long-term goal is to build a super lifestyle brand, so the firm pays particular attention to the product experience and user communication. Many consumers feel that Starfield is authentic and sincere in its messaging, with a fundamental goal of increasing awareness about healthy eating. For example, the company jointly launched the "Urban Food Plan" with boutique restaurants and cafes, created a delicious and healthy "Starfield Neighborhood Community" with consumers, and launched the "1% Lunch Box Program" to help rural children eat healthier food.
"We believe that we can help everyone eat better, live better, and make the world a better place, one bite at a time." said Kiki.