Chinese e-commerce: Community counts
A host of Chinese community e-commerce start-ups want to replicate the group-buying might of Meituan-Dianping and the social media savvy of Pinduoduo. They are getting capital, but can they achieve scale?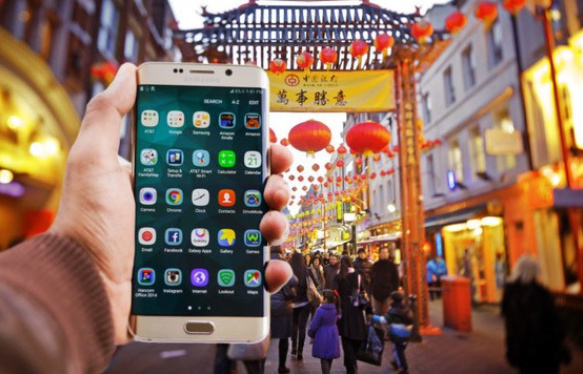 A $108 million funding round for Xiaoqule last November capped an auspicious 12 months for Chinese community e-commerce platforms. Investors have flocked to start-ups in this space, with state-owned CCTV News claiming that around RMB4.5 billion ($671 million) was deployed across 15 companies in 2018.
Despite the excitement, community e-commerce is not an entirely new creation, rather it is a hybrid of two existing models. It involves the aggregation of consumer demand so that purchases can be made in bulk, removing the middleman from the process and allowing products to be distributed faster and at a lower cost. And it takes a page from the social e- commerce playbook by using social media, notably WeChat, to promote and sell products
But community e-commerce start-ups are unique in that they focus on smaller geographical areas, mostly residential complexes. This is largely a function of the items they tend to sell – perishables like fresh produce that must be delivered more quickly than other daily necessities. Entrepreneurs and investors claim the vertical holds huge potential as the most convenient way of meeting families' daily consumption needs in a nation with more than one million residential complexes.
"This segment is still at its infancy. Social e-commerce companies like Pinduoduo went from nothing to a $30 billion market capitalization in the space of three years. Can community group-purchasing deliver a company with a $1 billion market cap within two years? I think this is possible," says Ron Cao, a partner at Sky9 Capital. The VC firm participated in a $31 million round for community e-commerce player Songshupinpin in February.
Nevertheless, it remains to be seen how these platforms will fare as the influx of capital drives up competition. Companies that are unable to innovate their way out of trouble might be wiped out by a race to the bottom on price.
Unlikely ambassadors
While social e-commerce platforms often rely on "influencers" to cultivate demand for certain products, this role is typically performed by young, social media savvy full-time mothers in the world of community e-commerce. These "team heads" are essentially sales and promotions staff working on a commission basis. The absence of base salaries helps minimize operating costs.
Linlinyi, for example, recruits its ambassadors through flyers distributed in residential complexes and nearby shopping malls. Team heads usually live in the building or district being targeted. They sign up neighbors to dedicated WeChat groups, circulate special offers, submit orders to the platform, and then hand out the goods when they arrive. The reward is an approximately 10% cut of the value of each order.
The model represents a fast and informal route to consumers, but it is also brittle. Disillusioned team heads might stop working, move their networks to rival platforms if offered higher commissions, or even start sourcing products from suppliers directly once they become familiar with the process. Zhilong Xiao, the founder of Linlinyi, argues that team heads will stay provided they can offer quality goods at competitive prices.
"Thanks to our stable supply and complete supply chains we can ensure timely delivery of goods [which contributes to customer satisfaction]. We also have a 'business school' that trains and mentors these moms, so there is systematic support," he explains. "These moms expected to devote their lives to husbands and children. By becoming team heads, some can earn a good salary every month – and this sense of achievement is something they've never had the chance to experience before."
Linlinyi currently has around 10,000 team heads nationwide, each one overseeing a single community comprising between 500 and 2,000 households. The company received $30 million in Series A funding in January from the likes of Capital Today China Group, Sequoia Capital China, and Source Code Capital.
The competition
The innate danger of community e-commerce is that it follows the evolutionary curve of China's group-buying sites. An estimated 5,000 groups emerged in 2010-2012, many of them receiving PE funding. The number quickly dwindled because they were essentially competing solely on price. Meituan-Dianping – the product of a merger between the two market leaders – and Baidu-owned Nuomi are all that remain. These companies leveraged their size and resultant connections to force out the competition.
"The focus for the development of community e-commerce platforms right now is achieving scale quickly. As long as they can reach critical mass, they should be able to generate profits even if the gross margins are low for some products," says Cao at Sky9.
Major players include Shixianghui, fresh produce-focused Dailuobu and Niwoning, and seafood specialist Xunhaohuo, in addition to Songshu and Linlinyi. At least eight or nine other companies are said to be operating in the segment, with more looking to jump in.
The founders of these companies are not necessarily unaware of the realities of their segment. Xiao at Linlinyi, for instance, was previously CEO of online-to-offline (O2O) fresh
produce platform FreshOne. Meanwhile, Jun Yang spent a decade with Meituan-Dianping as a member of the company's core team before establishing Songshupinpin. Their experience of building supply chains and sourcing goods could turn out to be the differentiating factor they need, if it can translate into cost-efficient internal systems and reliable front-end services.
Indeed, Xiao believes offering value for money will ultimately decide whether companies can achieve critical mass. "The biggest pain point for customers – especially those who live in China's lower-tier cities – is whether items are cheap enough. But the community purchasing business isn't one in which you can beat rivals simply by burning through money to gain market share," he says. "It depends on whether a company can offer a combination of good pricing and consistent product and service quality."